"Art" - Lyric video and Lesson Plan
"

What we say after the words "I am..." carries a kind of magic. " - Lucy
"Art" Activity Sheet 
 "Art" is about the evolution of self, growth, and the impermanence of things. Families and teachers can give the child tools to explore, visualize and capture their instance in growth with this easy to use, printable Art - Worksheet.
1. Begin by talking about their individual journeys from when they were a baby to now. This can include general moments such as:
Learning to walk. (And how now they're pros at it!). 
Learning to speak. 
Learning to write.
2. Open up the conversation to the scholars, allowing them to share a more detailed and unique experience.
How they felt on the first day of the grade they are in now. Each scholar's day will be different because it was their personal experience.

Ask about a moment they felt really proud of themselves- maybe after a music recital, or presenting a science project, or completing a drawing they had been working on for a while. 
3. Hand out the worksheet, and ask the question, "Who are you today?" Give gentle reminders to treat themselves with kindness and how positive words directed to oneself helps them on their journey. 
If the student is challenged with a difficult experience or feeling at that moment, ask them to acknowledge that feeling or state, then visualize and capture the self that will come out of this: a wise self, a strong self, etc. 
Word Bubble
For more assistance and ideas about how to answer, "Who are you today?", here's a visual word bubble for inspiration!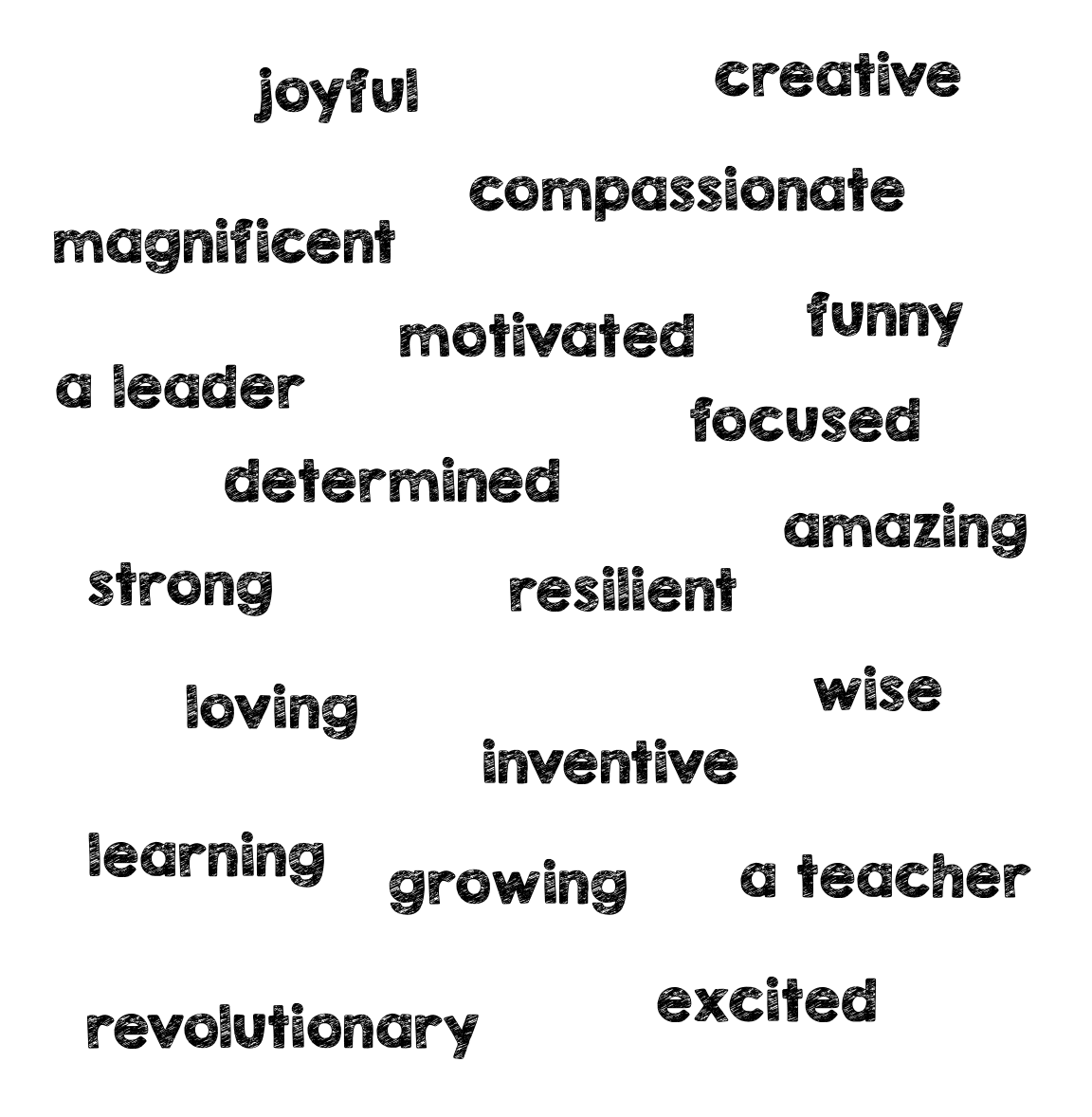 Regardless of the approach, ENJOY THE PROCESS!