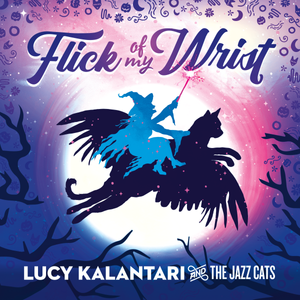 Happy HAPPY Release Day! Enjoy our newest musical offering for Halloween, "Flick of My Wrist"!
Tells the story of a young witch who wanted to have a little too much fun and she pays the price in the end! A cautionary tale of power and greed, delivered with a surprising maelstrom of orchestral fun!
Available at the Joy Store • Amazon • iTunes
OR sign up for my newsletter and get an mp3 right in your inbox!
Happy Halloween!!